Push to Conserve Freshwater Turtles Recognised as a Finalist in National Eureka Prizes
News article
|
03 August 2023
A citizen science initiative to help conserve Australian freshwater turtles has been named as a finalist in this year's prestigious Australian Museum Eureka Prizes.
1 Million Turtles is a national conservation program that aims to protect Australian freshwater turtle species by engaging citizen scientists to share turtle sightings and protect nesting sites.
The initiative has been named as a finalist in the Eureka Prize for Innovation in Citizen Science for the use of its TurtleSAT app to involve everyday Australians in hands-on activities such as habitat construction and restoration, nest protection and fox management.
Emphasising STEM literacy and First Nations knowledge, the Australia-wide program has influenced policy, and saved over 1000 freshwater turtles and 200 nests in 2022 alone.
In South Australia, the Murraylands and Riverland Landscape Board is the official delivery partner for the program with a particular focus on the 3 turtle species in the River Murray and backwaters, which are either rare or drastically declining in numbers.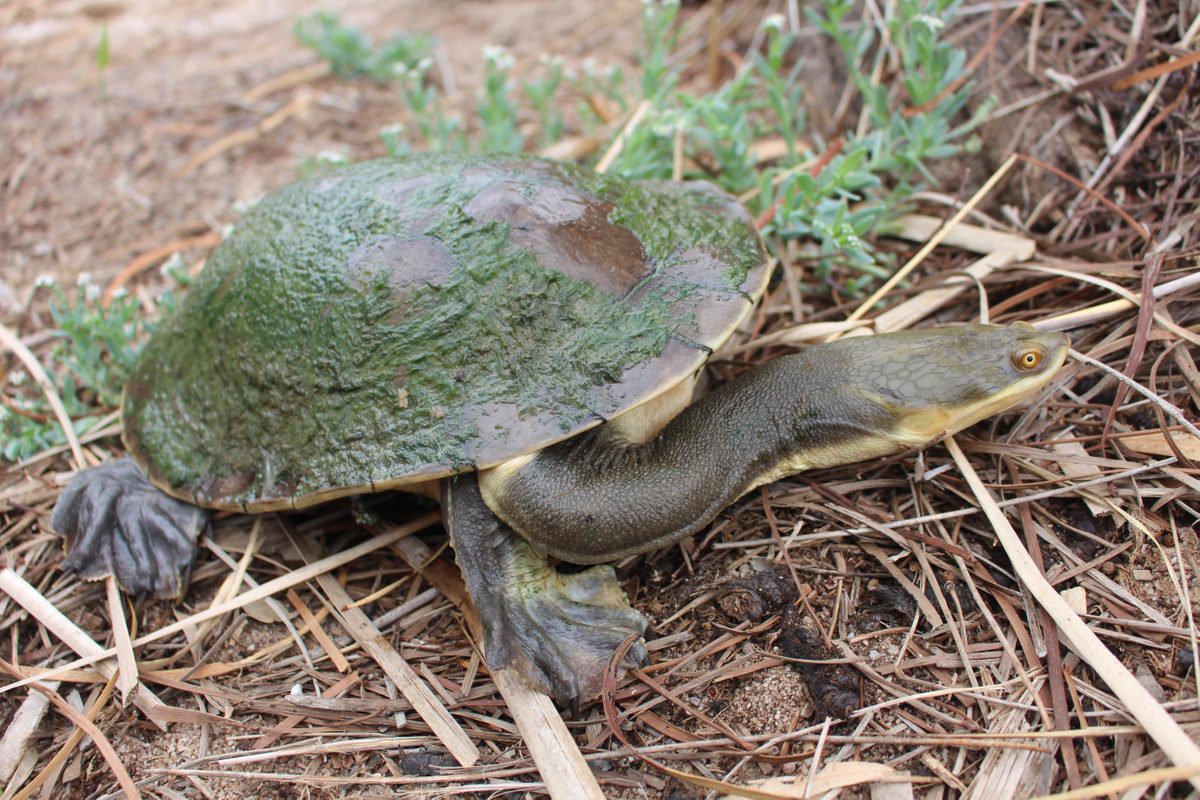 The 1 Million Turtles project team is led by turtle researchers from La Trobe University, the University of Western Sydney and the University of New South Wales, and its success hinges on its many connections with local organisations and communities.

"1 Million Turtles is a really great way for everyday Australians to get involved in the conservation of turtles, and to find out about how important they are for ecosystem health," said Sylvia Clarke, a senior project officer with the Murraylands and Riverland Landscape Board.
"Turtles play an essential role by eating a range of dead animals and plant matter, helping to improve water quality and helping other species in the ecosystem to thrive."
Dr Clarke said that being announced as a finalist in the Eureka Prizes recognised the valuable work of citizen scientists who have been involved by logging turtle sightings and protecting turtle nests across Australia.
"It would be impossible to undertake this level of turtle conservation work without the support of local citizen scientists," she added.
Last year, citizen scientists recorded 106 turtle nests and 27 turtle sightings in the Murraylands and Riverland on TurtleSAT.
Eureka award winners will be announced on August 23.
The 1 Million Turtles program is a partnership project led by La Trobe University and is funded by an Australian Government Department for Industry, Science, Energy and Resources Citizen Science Grant.
More information
Unit 5-6, Level 1 Sturt Centre, 2 Sturt Reserve Road, Murray Bridge SA 5253
0428 743 487