Turtl-ey Awesome! Help Name the Landscape Board's Turtle!
News article
|
07 August 2023
The Murraylands and Riverland Landscape Board is calling on members of the community to help name their newest
employee – a Murray short-necked turtle.
The new reptilian recruit is based at the Murray Bridge office and will be spending time out and about in the community to help educate people about the important role turtles play in river ecosystems.
Turtles are an important animal among many Indigenous communities including local Ngarrindjeri people. Known in Ngarrindjeri as thukubi, the Murray short-necked turtle is listed as vulnerable in South Australia with numbers declining significantly due to predation of nesting mothers and their eggs, and changes to their river habitat.
Education Officer Rosheen Blumson said that the organisation is calling on the residents of the Murraylands and Riverland to put their thinking caps on and come up with a creative name for the turtle, who is thought to be female.
"We would love people to suggest names for our turtle and draw inspiration from the cultural connection this species has with Ngarrindjeri people."
In addition to their cultural significance, all 3 species of Murray River turtle play an important role in the ecology of the river, wetlands and floodplains. Known as the vacuum cleaners of the waterways, turtles feed on carrion (other dead animals), helping to regulate water quality.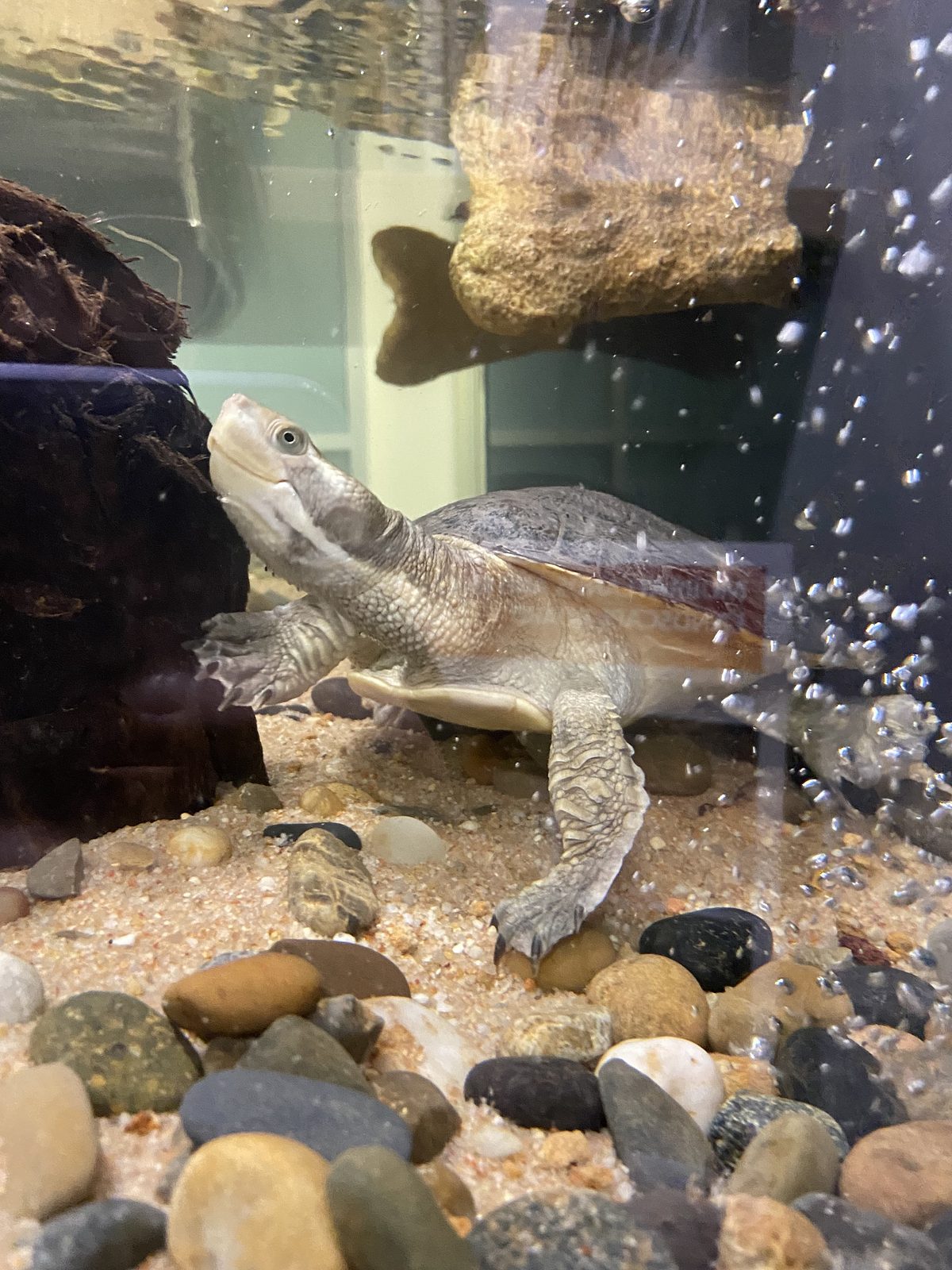 Ms Blumson said that her short-necked colleague would play an important role in highlighting the plight of the river's turtle populations and help spread an understanding of the significant job turtles play.
"As part of our education program, we'll be taking the turtle to classrooms in the region to help students learn more about the importance of turtles as contributor to and indicator of ecological health".
Suggestions can be made by direct message to the Murraylands and Riverland Landscape Board's Facebook page, or by email to Rosheen.Blumson@sa.gov.au by August 31 2023.
Facebook followers will be asked to cast their vote on a shortlist of names during September.
The Education Program is supported by the Murraylands and Riverland Landscape Board through funding from the landscape levies.
More information
Unit 5-6, Level 1 Sturt Centre, 2 Sturt Reserve Road, Murray Bridge SA 5253