Water Management in the Murraylands and Riverland Boosted by Two New Recruits
News article
|
20 September 2022
Two new staff members have joined the landscape board's water management team.
Two new recruits have joined the Murraylands and Riverland Landscape Board, adding a wealth of expertise in water planning and management to the region.
The water resources team works in partnership to sustainably manage prescribed water resources across the region to ensure that everyone's needs are met, including the environment.
Rowland Boxall has a significant background in geology and hydrology, spending his early career working in the petroleum and water drilling industries. More recently, he has worked as a hydrographer and project officer across a range of regional water programs including the Eastern Mount Lofty Ranges and the Coorong.
"I've also worked as a project officer on Kangaroo Island rebuilding monitoring stations destroyed in the 2019 bushfires, and have created a flood warning network in the Light Gilbert and Wakefield rivers," said Mr Boxall.
Based from the Murray Bridge landscape office, Mr Boxall will spend the next two years working on the Mallee Water Allocation Plan amendment, including a significant focus on community engagement.
"I'm looking forward to engaging landholders and Traditional Owners and working together to maintain and build resilient water resources for future generations".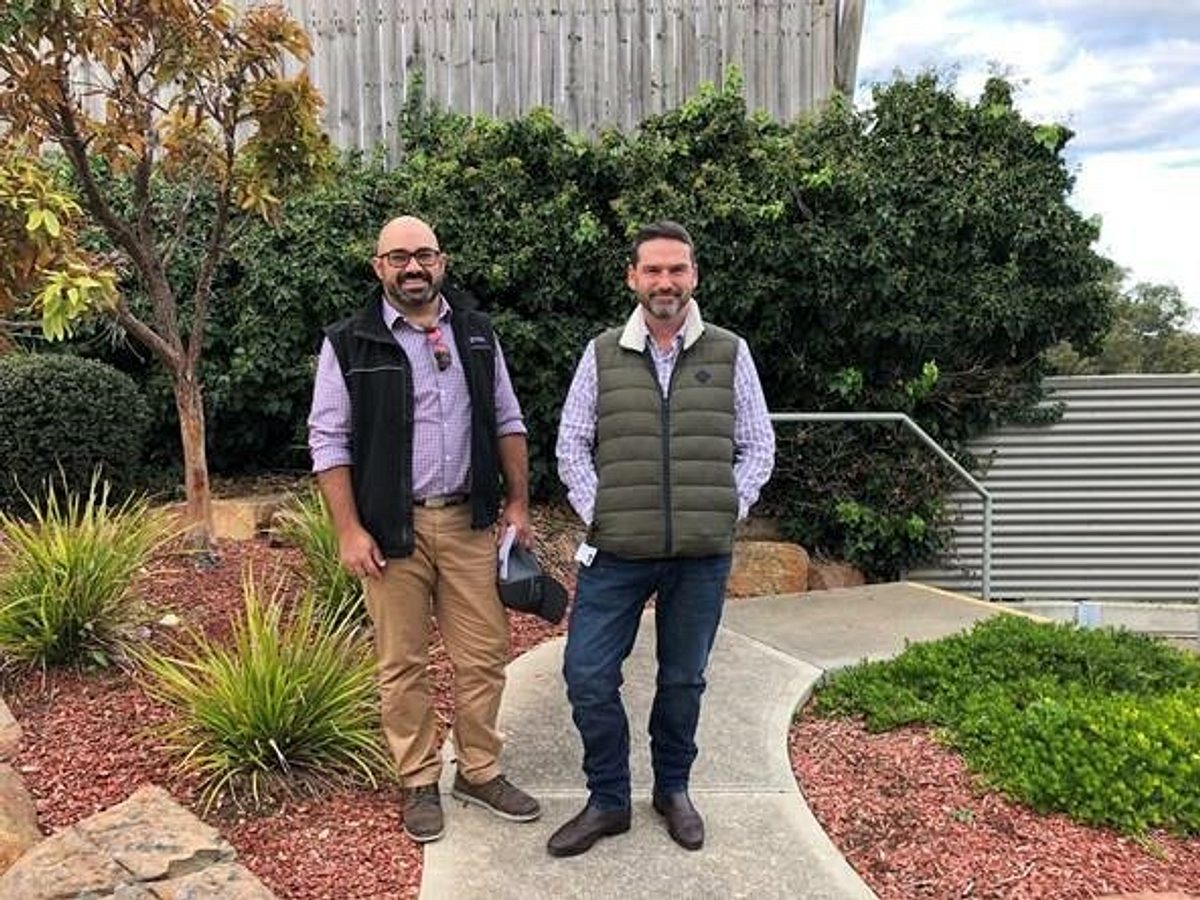 Stuart Sexton joins the landscape board as a senior project officer with a focus on the facilitation of water planning activities within the Marne Saunders catchment.

Also with significant experience in community and stakeholder engagement, Mr Sexton's original career was in fisheries science, where he worked on the planning, execution and reporting of fishery stock surveys across South Australia and interstate.
He went onto work with the Alinytjara Wilurara Landscape Board to help facilitate ecological and pest plant control projects across the remote North West region of South Australia.
"I worked closely on Country with First Nations ranger groups from both the Oak Valley and the Far West Coast Traditional Owner communities," he said.
Most recently, Mr Sexton was engaged by the Department for Environment and Water where he managed a pilot study of mobile phone data to help track visitation patterns to National Parks in the Adelaide metropolitan area.
Also based in the Murray Bridge landscape office, Mr Sexton will work closely with the Marne Saunders community on water planning projects to mitigate the decline of local groundwater.
"I am looking forward to reaching out to community members across the Marne Saunders catchment to help plot a way forward for water sharing in the region," he added.
The landscape board's General Manager, Andrew Meddle, said the new team members were a welcome addition to the organisation's water resource department.
"This investment in additional, highly skilled staff will help us deliver key water resource management activities. The landscape board is fortunate to attract these officers and believes they will add great value in the water planning space".
"The ability to recruit is a reward for prudent financial management, which has seen the realisation of savings which can be reinvested in front line services for the benefit of our communities," he said.
More information about the program can be found here.