Weather Station Network Upgrade Future Proofs Valuable Regional Climate Data
News article
|
26 September 2022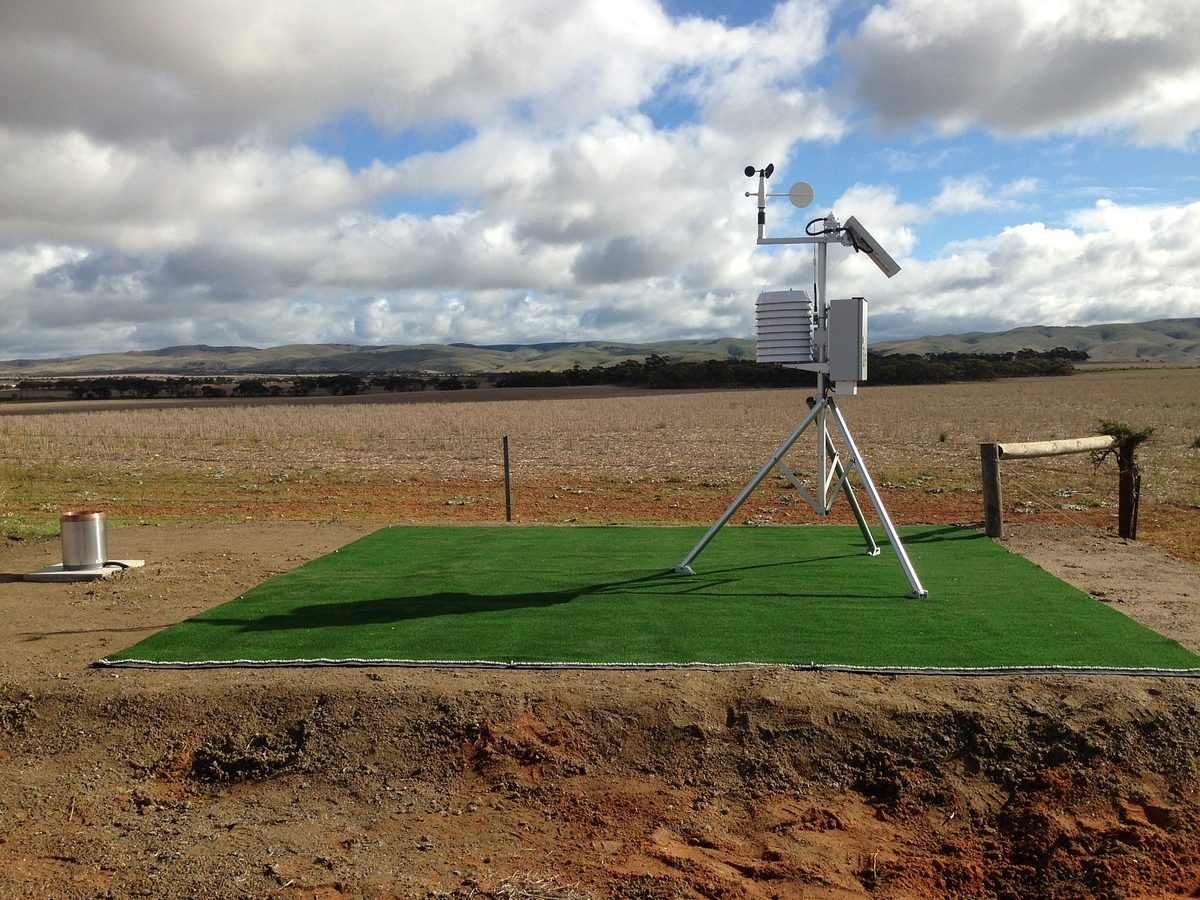 Stage one of a major upgrade to the region's Automatic Weather Station (AWS) Network has been completed, securing a reliable source of climate and weather data for Murraylands and Riverland landholders.
Around half the network's weather stations have been transitioned to new, more reliable infrastructure as the 3G system is gradually phased out.
Jeremy Nelson, a Sustainable Agriculture Project Officer with the Murraylands and Riverland Landscape Board said that the new system was required in order to future-proof the network.
"We've been working for around 3 or 4 years with telemetry consultants Green Brain to find the best option for the new hardware system," he said.
"The first stage of the network upgrade represents an investment of around $56,000 to ensure that landholders and other users have free access to reliable historic and current weather information," he added.
Work has been completed on weather stations between Yamba and Cadell with the upgrade of the second half of the network's stations due to begin later this year. Aside from some minor glitches, there has been minimal disruption to the availability of historic and current weather data.
"Importantly, the weather station network will record and display the same data types as it always has, giving growers and landholders historic and real-time information relevant to their location," said Mr Nelson.
"Weather station network users should refresh bookmarked links on their devices in order to receive new data feeds."
The Murraylands and Riverland Landscape Board's weather station network provides climate and weather data from 36 sites around the region, providing local land managers with a localised information to help with decision making and planning.
"We've also seen a rise in the number of wholesale users over the past 4 or 5 years who are using climate data for modelling, or to provide back to end users to make decision making easier or more informed," said Mr Nelson.

Riverland-based CCW Cooperative uses the network's data to provide irrigation application rates in order for grape growers to maximise the efficiency and productivity of on-farm water use.
Data from the Automatic Weather Station Network is available 24/7 and for free, at awsnetwork.com.au