Now's the Perfect Time to Control African boxthorn
News article
|
24 August 2023
Landholders in the Murraylands and Riverland region are being encouraged to be on the lookout for the declared weed African boxthorn amid favourable growing conditions.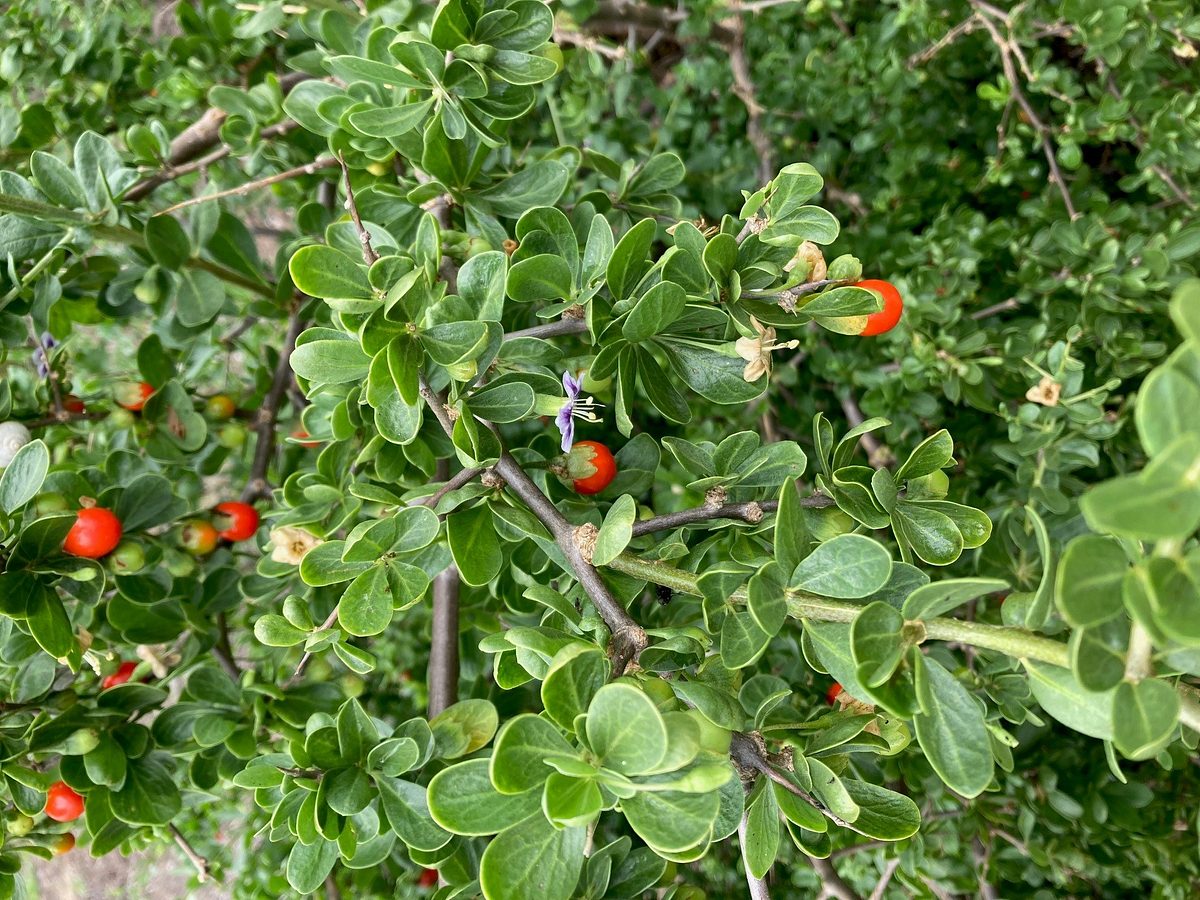 The thorny perennial shrub thrives in cold and wet conditions causing impenetrable thickets which adversely affect native vegetation and farmed land.
Senior district officer Jamie Courtney said that now is the perfect time to keep an eye out for African boxthorn.
"At this time of year, African boxthorn really stands out with its bright green leaves and contrasting red berries".
"As well as the potential for harm from its prickles, African boxthorn is a host for fruit fly and harbours invasive pests such as rabbits and foxes," he added.
Mr Courtney said that large numbers of riverside African boxthorn drowned in floodwaters, so this year represents a good time to take advantage and further reduce numbers.
"The Murraylands and Riverland Landscape Board's district teams have been undertaking control of African boxthorn treating more than 35 properties along the river in July this year in collaboration with landholders and councils."
"It's not too late to control African boxthorn this season, and there are a number of control options available".
"As a declared species, landholders are obliged to control outbreaks, and cannot sell or move plants or plant parts".
Landholders looking for help to identify or control African boxthorn should contact their local district officer for free advice. Landholders affected by the 2022-23 high flow events may also be eligible for free loan equipment, herbicides and control services.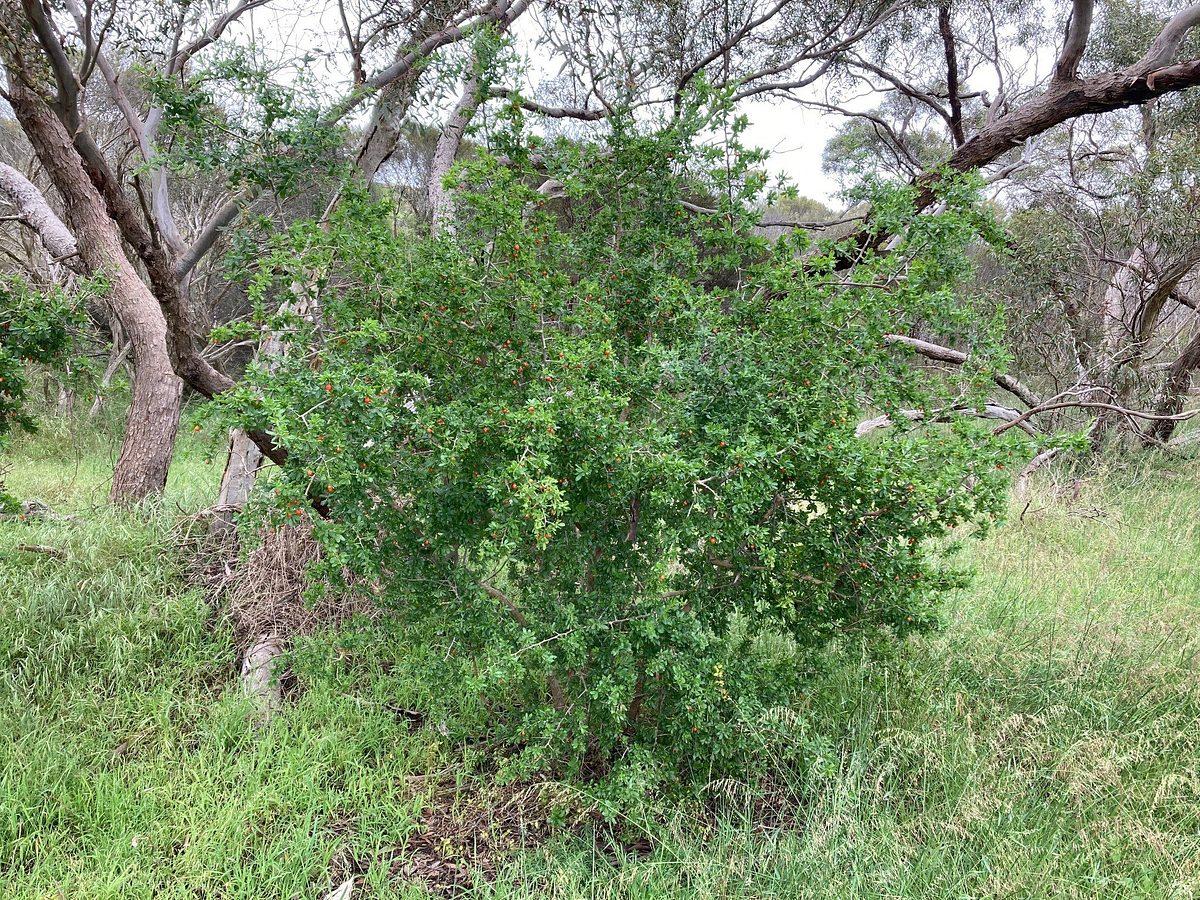 This project is supported by the Murraylands and Riverland Landscape Board with funding from the South Australian Government's Landscape Priorities Fund and the landscape levies.
More information
Unit 5-6, Level 1 Sturt Centre, 2 Sturt Reserve Road, Murray Bridge SA 5253